CALLS FOR SUBMISSIONS
The Larry D. Underwood Award in Children's Literature
Shining Hall, an imprint of Twelve Winters Press, announces the Larry D. Underwood Award in Children's Literature for an unpublished children's book. Submissions must include both text and illustrations by either a single author/illustrator, or an author and illustrator together. In addition to print and digital publication, the winner will receive a cash prize and Shining Hall's standard publishing agreement.
The unpublished book should include original text and artwork — produced by a single author/illustrator, or the partnership of an author and illustrator. The author and/or illustrator must have the rights to the work being submitted.
The targeted age group for the book should be between about six and twelve years of age; and the book should be between twenty and forty pages (approximately).
Submit text as a Word or pdf file, with accompanying artwork as a single pdf file. Or the text of the story could be integrated into the artwork, in which case submit as a pdf file. (The winning entrant will be asked to provide higher resolution artwork prior to publication.)
There is no prescribed subject matter or theme.
There is a $35 nonrefundable submission fee; entrants will receive a copy of the winning book.
The entries will be judged by Melissa Morrissey, author of Shawna's Sparkle. Relatives, close friends and former students of Melissa are ineligible.
A winner will be announced by June 15, 2016, with the winning book appearing in fall 2016.
About the Contest Judge:
Melissa Morrissey has been an educator for more than twenty years and holds degrees from Eastern Illinois University, Southern Illinois University Edwardsville, and University of Illinois Springfield. She is the author of Shawna's Sparkle, illustrated by Felicia Olin and published by Shining Hall in 2015. She has written other books that will be brought out by Shining Hall in 2016.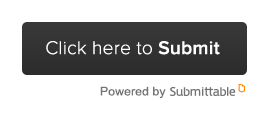 ---
Xpress (trans-PRESS) (tentative title): An anthology of transgressive and multimodal narratives in print
Twelve Winters Press is seeking submissions for a print anthology of multimodal narratives. Anyone anywhere may submit independent or collaborative work, and there is no fee. The deadline for submissions is January 15, 2015.
Submissions must work on or with the two-dimensional printed page and should be narrative in the broad sense – any account of fictional or nonfictional connected events. Work may comprise graphics, text, and/or any other printable code, notation, or means of making meaning, and must combine modes of communication (e.g., verbal and visual). Color and graphical elements are not strictly required, but are especially encouraged. An ideal submission should exhibit a dimension of strong visual interest and somehow defy, pervert, and/or subvert existing notions of genre and idiom. Without meaning to recommend a specific aesthetic, popular examples of the type of narrative we are seeking might be found in Mark Z. Danielewski's House of Leaves or Chris Ware's Acme Novelty Library series. Work that is easily assigned a traditional category (e.g., "poetry," "photography," "flash fiction," "batik") or might fit with other, more traditional outlets, may not be a good fit with the anthology.
Only printable media will be accepted; however, if the submission innovates a way to involve other media that relies principally on the print medium, it may be considered. (E.g., a QR code linking to a music library would not be acceptable, per se, but could work as an appendix to, or integral element of, a principally print work.) The anthology is targeted to an English-speaking audience. Spanish, sign, Martian, etc., elements may be considered, provided an English-speaking audience can understand what they are meant to understand.
The book will contain approximately 160 pages at 8.5″ x 8.5″, perfect bound, with a default print area of 6.5″ x 6.5″, printed in process color. Submitted work should be formatted to these specifications; otherwise we may modify work to fit the layout. Submissions are permitted and encouraged to take full advantage of the format, including, as desired, the entire 8.5″ x 8.5″ page, but contributors should be mindful of the bleed and gutter.
Submit a complete work or representative, self-sufficient excerpt of 3 to 12 pages as formatted .PDF, .DOC(X), or high-quality (300 DPI) .JPEG or .TIFF. In your cover letter, please include both a brief contributor bio and a brief statement explaining the concept of the work and how you feel it fits the nature and objectives of the anthology. Please direct questions to the project editor at nicholson@salacreative.org. SUBMIT VIA SUBMITTABLE AND NOT VIA THIS EMAIL ADDRESS, PLEASE.
Twelve Winters Press will acquire first serial rights to all accepted work, with rights reverting to the author upon publication. The anthology will be available worldwide in print, Kindle and Nook editions, possibly with audio and other media versions as well.
Anthology editor Adam McHenry Nicholson is the founder and managing director of Sala Creative Association, a professional association and resource for creatives in all fields, as well as a freelance writer and editor. He has taught English composition and literature, written and illustrated for independent comics zines and collections, and codirected an arts center, managing communications, attracting guests, and coordinating visual, literary, and performing arts events.
Twelve Winters Press, a literary publisher, is dedicated to publishing high-quality work that may be difficult to place with commercial publishers. Visit twelvewinters.com and follow @twelvewinters.